New Rochelle Physical Therapy treats all types of musculoskeletal problems including orthopedic and sports injuries, auto and work related injuries, neck and back pain, fractures, tendonitis, bursitis, sprains, strains, arthritis, carpal tunnel syndrome, hand injuries, post surgical problems and more.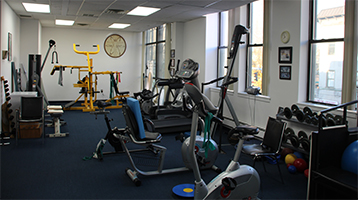 NRPT has state-of-the-art
physical therapy equipment.
The therapists through their expertise and years of practice are able to maximize the benefit of all physical therapy modalities. Our hands-on applications with joint and soft tissue mobilization will get patients to recover sooner and prevent further reoccurrences.