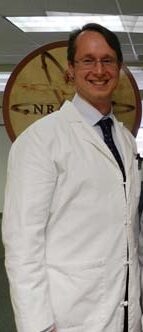 Alexander J. Lileika, M.P.T.
Owner/Physical Therapist
Even in high school, Alex knew he wanted to pursue physical therapy while volunteering in a clinic. As an athlete himself, he understood the importance of recovering from an injury as fast as possible. Physical therapy quickly became his calling. He went on to earn a Master's in Physical Therapy from the University of Scranton in 1997. Following graduation, Alex worked with an orthopedist treating college athletes. In 2000, Alex joined Bronx Physical Therapy as Senior PT. Rising quickly, he was advanced to clinical education director in 2001 and was promoted to Director of New Rochelle Physical Therapy in 2003.
Following a successful six years as Director, Alex became the owner of NRPT in 2009. Even as he looks to grow NRPT, Alex's first priority remains treating patients. In addition to managing and owning NRPT Alex truly understands the athlete from his experience in college competitive sports to his time studying and training in Jujitsu Alex has played lacrosse, hockey and soccer. He has started an evaluation and treatment for golfers to improve their handicap. As a movement and musculoskeletal expert, his understanding of movements in the athlete has allowed Alex to create important insight in treating protocols that benefit all age groups. He's passionate about treating and educating his patients.
Call (914) 632-1100 for an evaluation and treatment plan tailored just for you.